"Find the Treasure of Quinten Massys"
A fun walk full of exciting stories about giants, bad guys and strange creatures.
We return to the 16th century to help young Martin in his search for his uncle Quinten Massys and his treasure.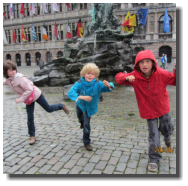 Citizen Hortensia and Pulma have come back from the past a time machine to help the kids on their quest. They accompany the kids on a fun journey through Antwerp history. A history written by Lange Wapper, John the Fearless and many others.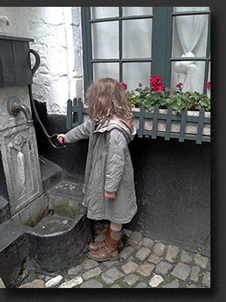 Of course we"ll play medieval games, learn how to throw a hand in the Scheldt standing on one leg. While walking through the city, we'll play and sing some simple songs.
The walk ends in a 16th century patrician house, where they can enjoy a tour of approximately 30 minutes through the decor of the Golden Age with authentic furniture, pottery and live poultry!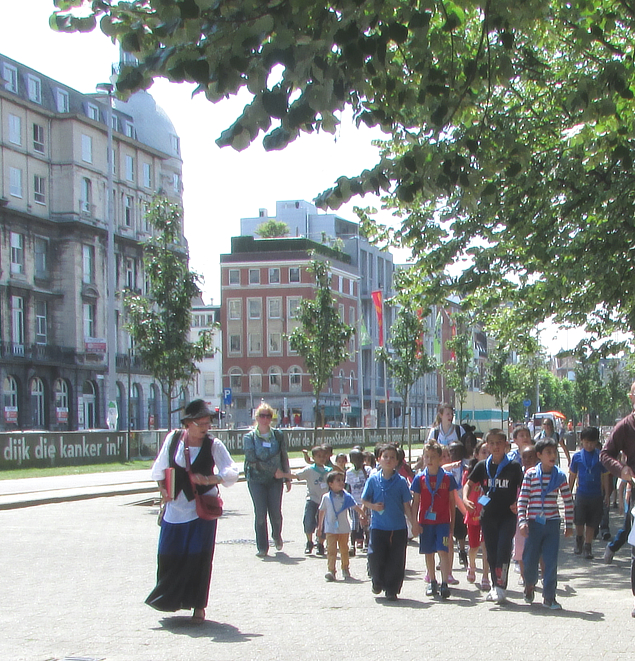 Suitable for :  children from 5  to 10.
Duration : 2 hours.  
Prices :   € 15 per child
Grown-ups may accompany their kids for free, they only have to pay the € 3 entry fee for the patrician house.
Special price for schools :
€ 9,00 per child, with a minimum of € 150,00 (also on Wednesdays).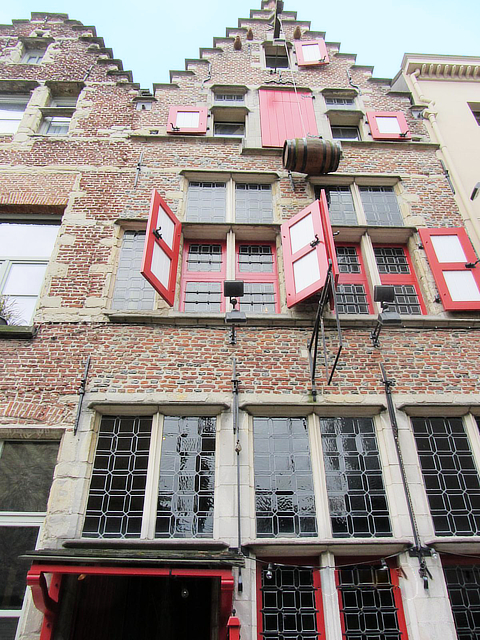 Departure : at the Steenplein, at the 'Flandria' house.
When : to be agreed between parties .   On Wednesday an additional € 30 fee is to be paid for the patrician house.
            Please book in advance.
After the walk it is possible to have a drink in the medieval cellars of the patrician house or to eat pancakes with the children.
Would you like to book?  Would you like more information?  Please fill in the form at the left (Get in Touch!) or call Gerd on + 32 (0)486 99 10 49.